Announcing our Awards of Excellence recipients!
Join us to celebrate their accomplishments during our Annual Meeting and Awards Luncheon October 24!
Innovation Award
Filbert Street Garden
Collaboration Award
Episcopal Housing Corporation with Health Care for the Homeless
Impact Award
Town of Belair National Guard Amory Project
Lorriane Sheehan Memorial Advocacy Award
C. Matthew Hill, Housing for All Coalition
Legacy Award
Doris J. Cammack-Spencer,
Southern Maryland Minority Chamber of Commerce
Annual Meeting on October 24!
*******************
Join us for our 5th Annual
Community Development Week!
It is our privilege to highlight these incredible projects throughout Maryland! Join us for Community Development Week!
October 15 – Dundalk Main Street Incubator Space Opening.
Kick off Community Development Week by joining us and Dundalk Renaissance for their Main Street Business Incubator Space Ribbon Cutting!
Time:  11:00am Location: The Forge 11 Center Place, Dundalk, MD 21222. (Baltimore County)
Register Here
October 16: Federalsburg Community Center Grand Opening
. Maryland Rural Development Corporation's Federalsburg Community Center will offer a range of services including Head Start, serving families in Caroline County and surrounding areas. Come celebrate the Grand Opening!
Time:  10am Location: 26245 Williamsburg Road, Federalsburg, MD 21632
Register Here
October 17:  Housing Counselor Connections-
Join us for this day long session if you are a housing counselor or interested in housing counseling, homebuyer education and foreclosure intervention. This session will connect counselors to important sessions and dialogue about the next steps in the sector.
Time: 10:00am-3:00pm. Location: Owen Brown Interfaith Center 7246 Cradlerock Way, Columbia, MD 21045 (Howard County)
Register Here
October 18: Supportive Housing Ground Breaking in Charles County.
Join Lifestyles of Maryland and CDN for the ground breaking of Southern Crossing, a supportive housing development in Southern Maryland. This unique development is the revitalization of the old White House Motel. Join us for the ceremony, tour and light lunch. Time:  
10am Location: 11150 Crain Highway, Newberg, MD 20664
Register Here
October 19: Cooperative Finance in Baltimore City.
Join the Network for Conscious Communities and CDN for a workshop on financing for cooperative housing real estate development 
Time: 9am-1pm Location: 29th Street Community Center, 300 E. 29th Street, Baltimore MD 21218.
Register Here
October 22: Garrett County Community Action.
Head on up to Garrett County to learn more about the innovative community action, development and housing model of the Garrett County Community Action Agency. Tour the projects and area.
Time: 10am. Location: 104 E. Center Street, Oakland, MD 21550.
Register Here.
(Hotel rooms are available to stay the night before at Wisp Resort. Details are in the registration link here)
October 23: Senior Housing in a Silver Spring Opportunity Zone.
Join us for a tour of the Bonifant, affordable senior apartments in a Transit Oriented Development area along the proposed Purple Line, and attached to the Silver Spring Library. Frank Dickson from Maryland DHCD will also join us to give an update on the Opportunity Zone program .
Time: 9:45am-noon. Location: The Bonifant, 929 Bonifant Street, Silver Spring, MD  20910
Register Here
October 24: Just Before the Annual Meeting: Tour of Greenmount West/Station North Arts District- 
Join us before the Annual Meeting to learn more about the Station North Arts District and the transformation of the Greenmount West neighborhood. 
Time:  10:30am-noon. Location: Area 405. 405 E. Oliver Street, Baltimore MD 21202. Register here
October 24: CDN's Annual Meeting & Awards Luncheon –
Join us as we celebrate the work of CDN and our members. Congratulate your colleagues as we present our Awards of Excellence during the Luncheon. The Greenmount West community is located in the Station North Arts District and is up and coming.
Keynote Speaker is Sarah Norman, Director, Health Homes and Communities for NeighborWorks America.
Time:  Noon-2pm. Location: Area 405. 405 E. Oliver Street, Baltimore MD 21202. 
Register Here
Thank you to our incredible Sponsors! 
Signature Sponsors

Title Sponsor
Community Sponsors
Post Sponsors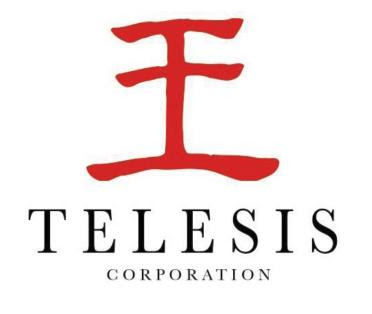 Member Sponsors
*************
Make sure to keep up with CDN on 
Twitter @CDNMaryland
****************
About the Community Development Network of Maryland
The Community Development Network of Maryland is a member organization of over 180 nonprofits, small businesses, and individuals actively participating in community development across the state.
CDN's purpose is to promote, strengthen, and advocate for the community development industry in Maryland.
CDN's mission is to engage and strengthen Maryland's community development industry and encourage comprehensive community development through advocacy, capacity building and partnerships.